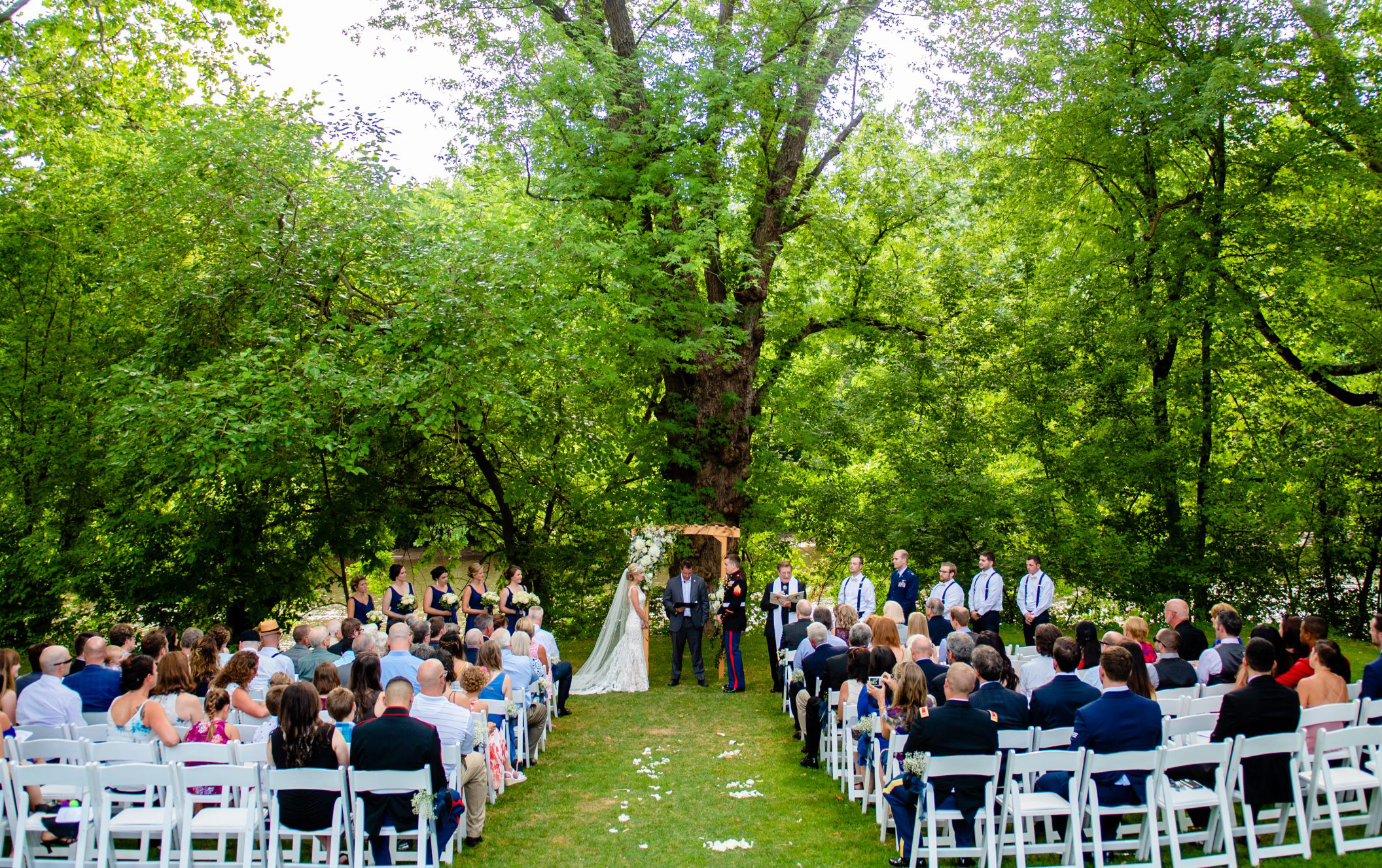 Ceremony at the Sycamore Tree
This is probably the most popular riverfront location for ceremonies at Riverdale Manor. The sycamore tree ceremony site is perfectly situated directly on the Conestoga River and under the shade of the 300 year old Sycamore tree located in the center of the sweeping lawn. This location is close to the farmhouse, easy access for guests to be dropped off and has a power source for DJ's and musicians to use for microphones and amplification of the ceremony. This location can easily accommodate 200 guests for seating.
Ceremony at the Mill Foundation
The Mill Foundation is nestled on the banks of the Conestoga River and features the remains of a pre-American Revolution mill. The Mill Foundation location is perfect for more intimate ceremonies of 75 guests or less. There is not a power source at this location so we encourage clients to work with musicians that do not require amplification.
Ceremony at the Hydrangea Spot
The Hydrangea Spot features a beautiful view of the Conestoga River from a higher elevation on the grounds and you can choose to have the ceremony set-up to face the river or use the enormous hydrangea bush as a focal point for the ceremony. We typically set-up the chairs "amphitheater-style" to work with the natural contours of the property. This location can accommodate approximately 150 to 175 guests.